Quivr Coffee - Where Convenience Meets Quality
Quivr was founded by two brothers passionate about coffee and tea who wanted to provide beverages that taste great, contain only the purest ingredients, and are ethically sourced.
Quivr makes a line of True, Cold, Nitro coffees and teas as well Steeped Coffee Packets using an innovative new brewing method that combines specialty coffee in a single serve pack. It's the easiest way to make a perfect cup of coffee anytime, anywhere in minutes. Each serving comes nitro-sealed for freshness in fully compostable, guilt-free packaging.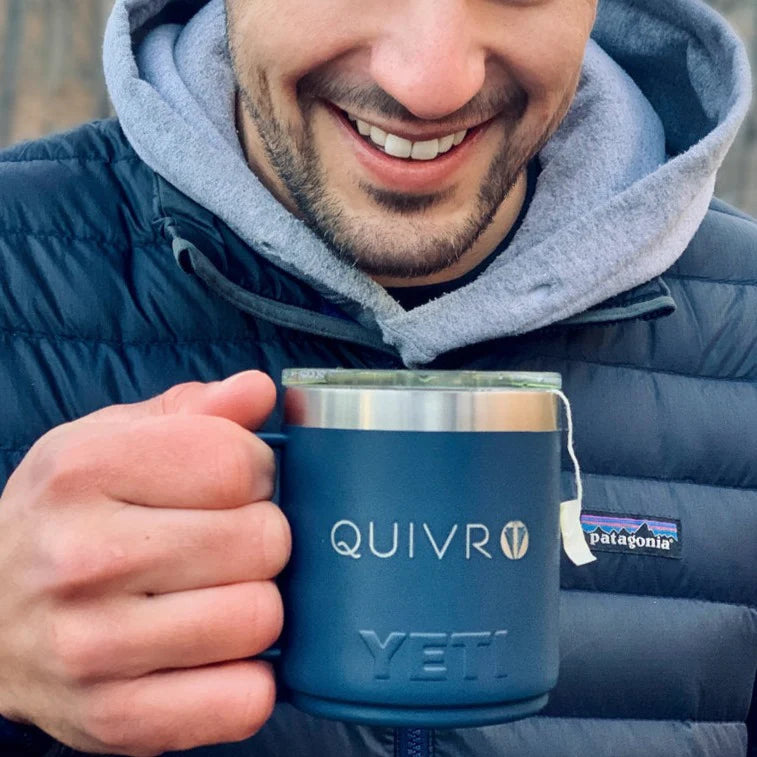 We <3 QUIVR!
And as small company composed of two siblings we LOVE seeing other sibling duos creating wonderful things in the world!
QUIVR steeped coffee packs have become a life saver for us. We use them for our mid-day coffee, on road trips, camping trips and for hotel stays. They're super convenient and AND delicious. Give them a try and save 10% with code KETOBRAINZ at checkout!
Get Quivr!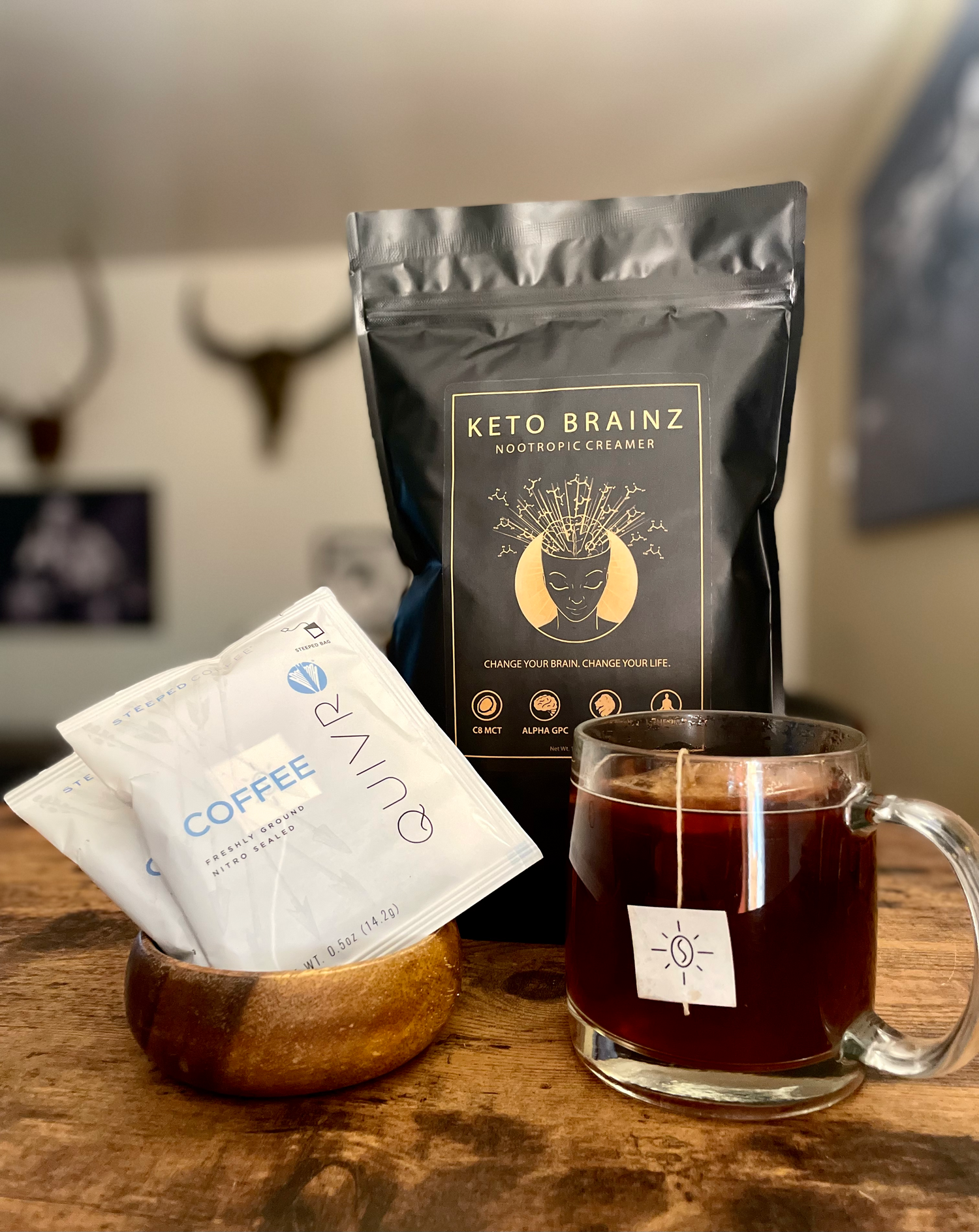 The Perfect Single Cup!
We're absolutely obsessed with these Quivr Steeped Coffee packs! I can't tell you how often I make a mid-day pot of coffee and wind up wasting half of it! The Quivr Steeped Coffee packets are the perfect solution!
Quivr Steeped Coffee Packs are the best single serve "instant" cup of coffee we've ever had. They work exactly like tea bags, except they are made through a unique and complex process. Freshly roasted coffee is precision ground, then nitro-sealed in a pack that keeps the coffee fresh and tasting great. Just steep them in hot water for 4-5 minutes and enjoy!
Get QUIVR!