Introducing Sweet Fuel By Jewell!
Sweet Fuel is committed to quality ingredients and prioritizing protein, while being mindful of macros and sugar. Sweet Fuel offers convenient, tasty snacks with clean and minimal ingredients and the supplemental basics that are all too often forgotten.
Health is wealth, and Sweet Fuel is here to fuel your life with the best products!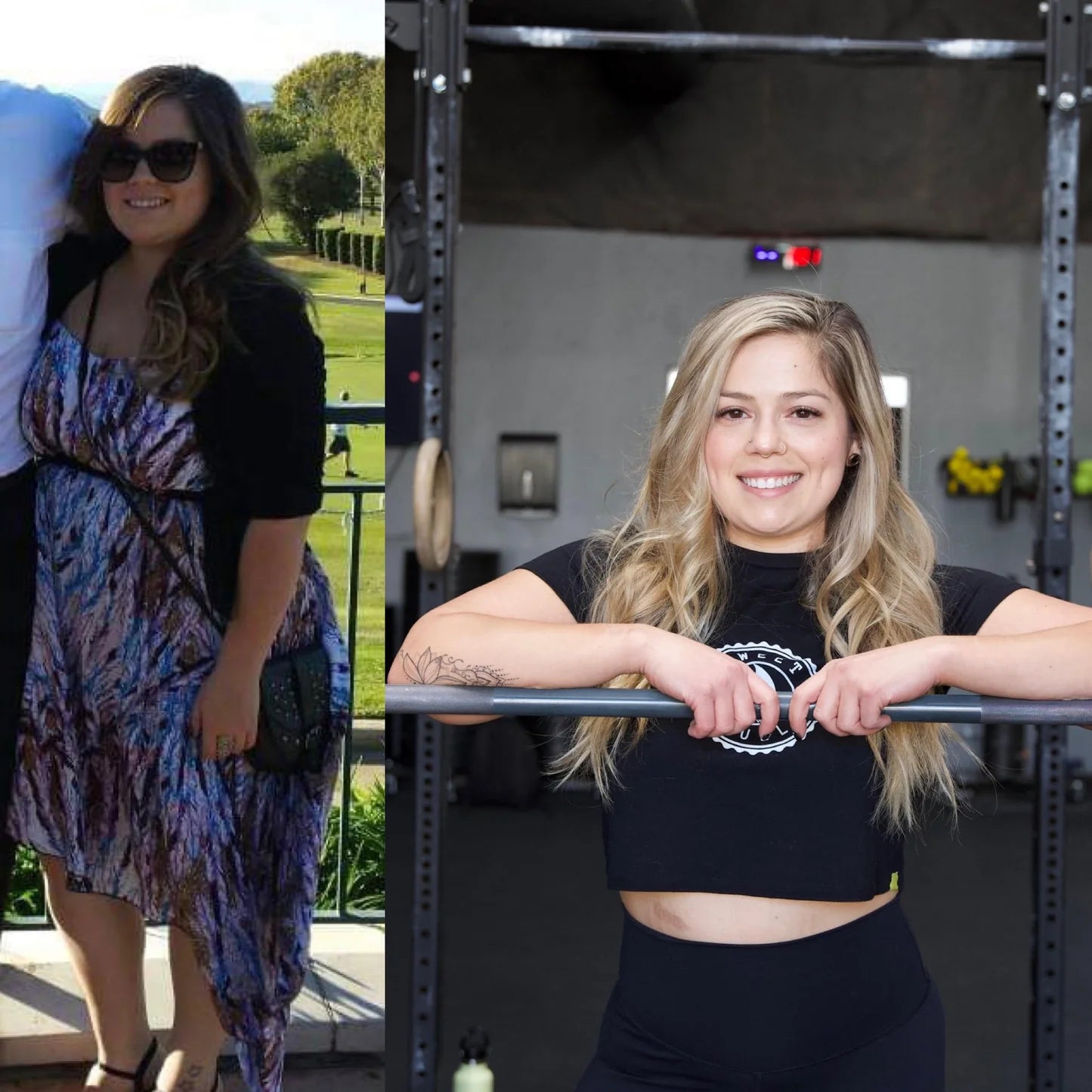 Meet Jewell Swetman!
Jewell is a fitness trainer and nutrition coach with a passion for fitness and a love of healthy food.
Her life though. didn't always revolve around health and fitness. She was an overweight child, teenager then young adult who started and failed diets countless times. 
Through changing her lifestyle via diet and exercise, she's lost over 100 pounds naturally!
Why Sweet Fuel?
Sweet Fuel was created for Jewell to share her love of of both health and snacks through quality ingredients that prioritize protein while being conscious of macros and sugar.
She's always loved to bake and cook for people. Sweet Fuel came into being as a way for Jewell to being healthier versions of her creations to a broader audience. She has developed recipes that deliver convenient, delicious and protein rich treats without sacrificing taste or time.
Sweet Fuel's complete Collagen Snacks stand out as a clean and nutritious choice.Sweet Fuel empowers individuals to fuel their bodies with wholesome goodness.
So, whether you're an athlete seeking optimal performance or someone looking for a convenient and healthy snack, Sweet Fuel is sure to deliver the goodness your body deserves. "Health is Wealth" and she wants to help you fuel your life with the best possible products.
She's also recently launched Sweet Fuel Creatine and Grass-Fed Collagen Peptides which we're excited to be offering for a limited time!