KBZ NOOTROPICS MEDICAL PROFESSIONAL DISCOUNT
Please complete the verification below to receive your 15% *Medical Professional discount :)
And if you haven't yet, consider signing-up to earn even more free Keto Brainz discounts. For more information, click on the little yellow shopping bag icon in the bottom left corner.
You even get your own referral link that you can use in your social profiles, websites, etc. and begin to generate passive Keto Brainz credits. Zero obligation and no worries either way :)
*PLEASE NOTE: If you run into any issues during verification, please respond with the specific issue you are having, and why you think you should be verified, and we will look into it asap. We are not the ones that perform the verification process, so we have to adhere to the guidelines in place with our 3rd party verifier. Thank you for understanding!
VERIFY NOW
MORE INFO ABOUT THE KETO BRAINZ NOOTROPICS "BETTER BRAINZ CLUB"
Ways to earn!

Follow us on Twitter, share a post with images on Twitter, Follow us on Instagram and share your birthday with us!

More ways to earn!

Purchase anything from our Keto Brainz offerings, post a company review, post a product review or review with an image for even more bucks!

What do you earn?

$10 off coupons, $40 off coupons free shipping, hoodies and more!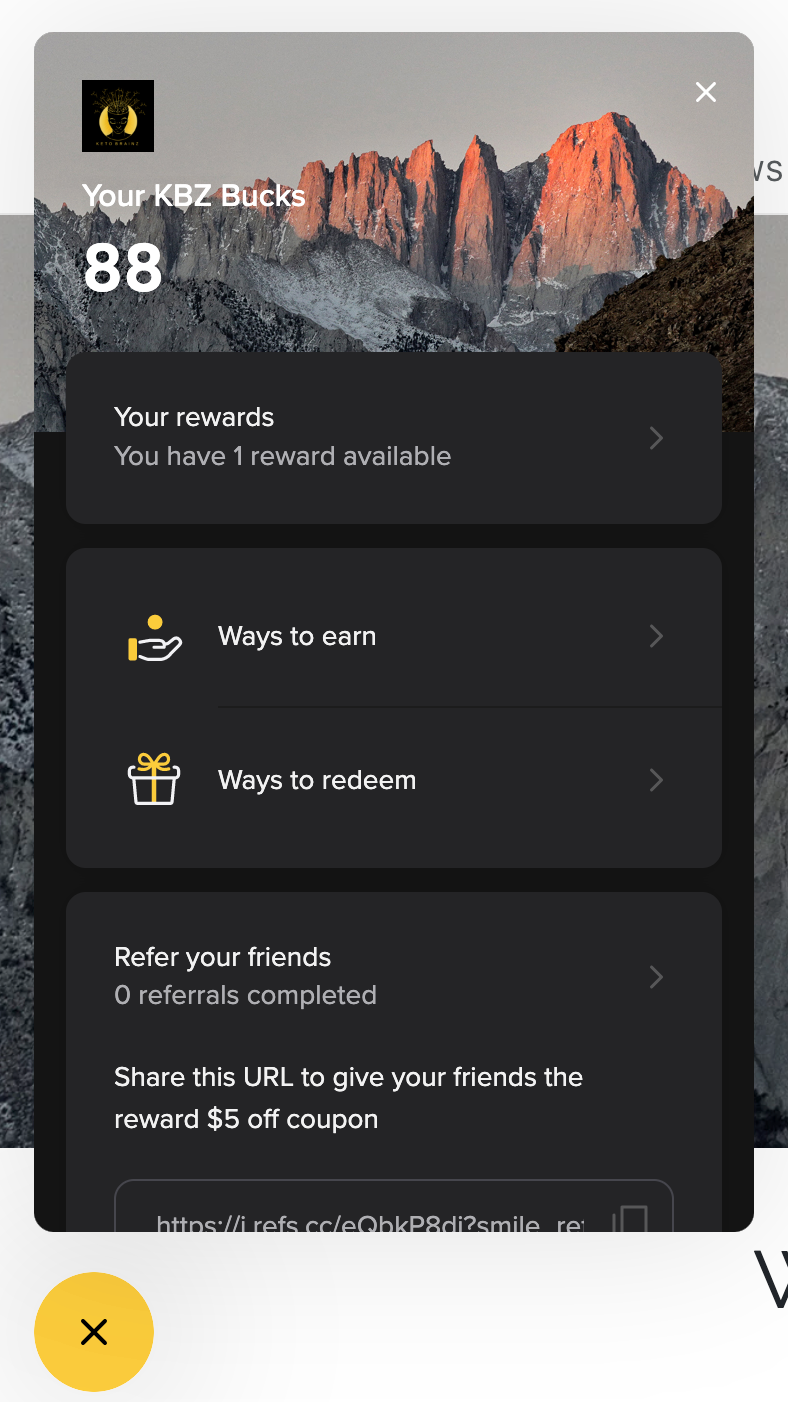 The Keto Brainz Club
The KBZ Club is our way of rewarding those of our customers interested in getting the best deals by earning KBZ BUCKS.
This option is open to anyone who creates and account and signs up for our newsletter. You can explore the various ways to earn and redeem KBZ Bucks after you've logged-into your account and clicked the yellow "KBZ BUCKS" icon in the bottom left part of the screen.
For example, members will earn KBZ Bucks on their birthday, for following Keto Brainz Nootropics (@ketobrainz) on our various social media accounts and more...like getting your own referral link which you can use to start earning even more KBZ Bucks when someone uses your link when making a purchase on our site!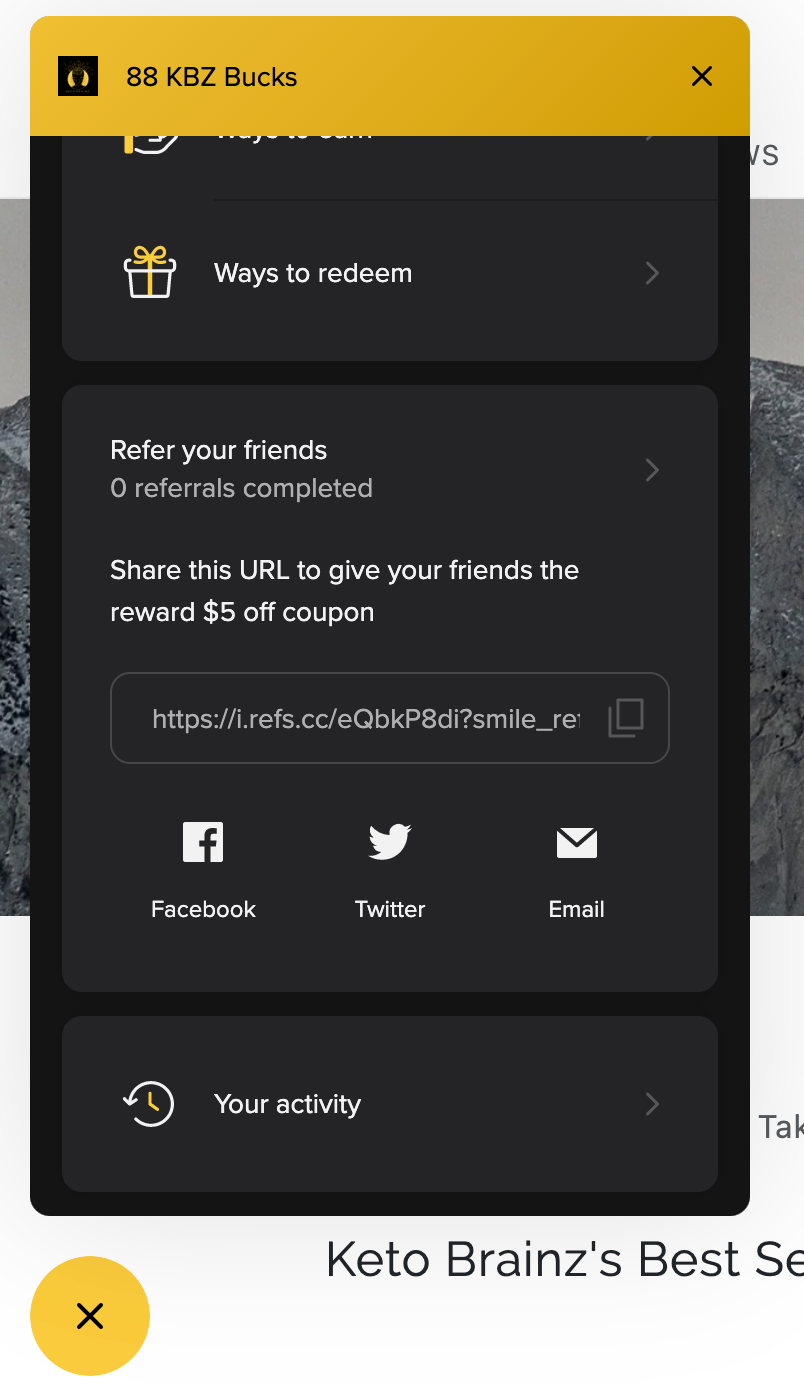 Earn KBZ Bucks with your very own referral link!
The KBZ Bucks referral link is probably one of the most underrated and under utilized benefits of the Better Brainz Club.
Once you are logged in, click on the yellow KBZ Bucks icon, scroll down a bit, and you'll see your own, unique referral link.
You can simply copy and paste your referral code (above the social icons in the image to the right/above) and post it anywhere you have a community where you think people would like to take advantage of it!
As a bonus to your friends and followers, anyone who uses your link will also receive a a code for $5 off one purchase - and you will receive 5 KBZ Bucks each time someone uses your link!
This is a really easy to "earn" your Keto Brainz if you'd prefer to :)