PLUCK Pure 100% Grass Fed Organ Meat Blend
Introducing PLUCK 100% Grass Fed Organ Meat Blend!
Say goodbye to daily capsules and expensive, single-function supplements! Pluck Pure is perfect for those who want an easier, more affordable way to maximize their nutrition through whole food vitamins and minerals - no new habits required.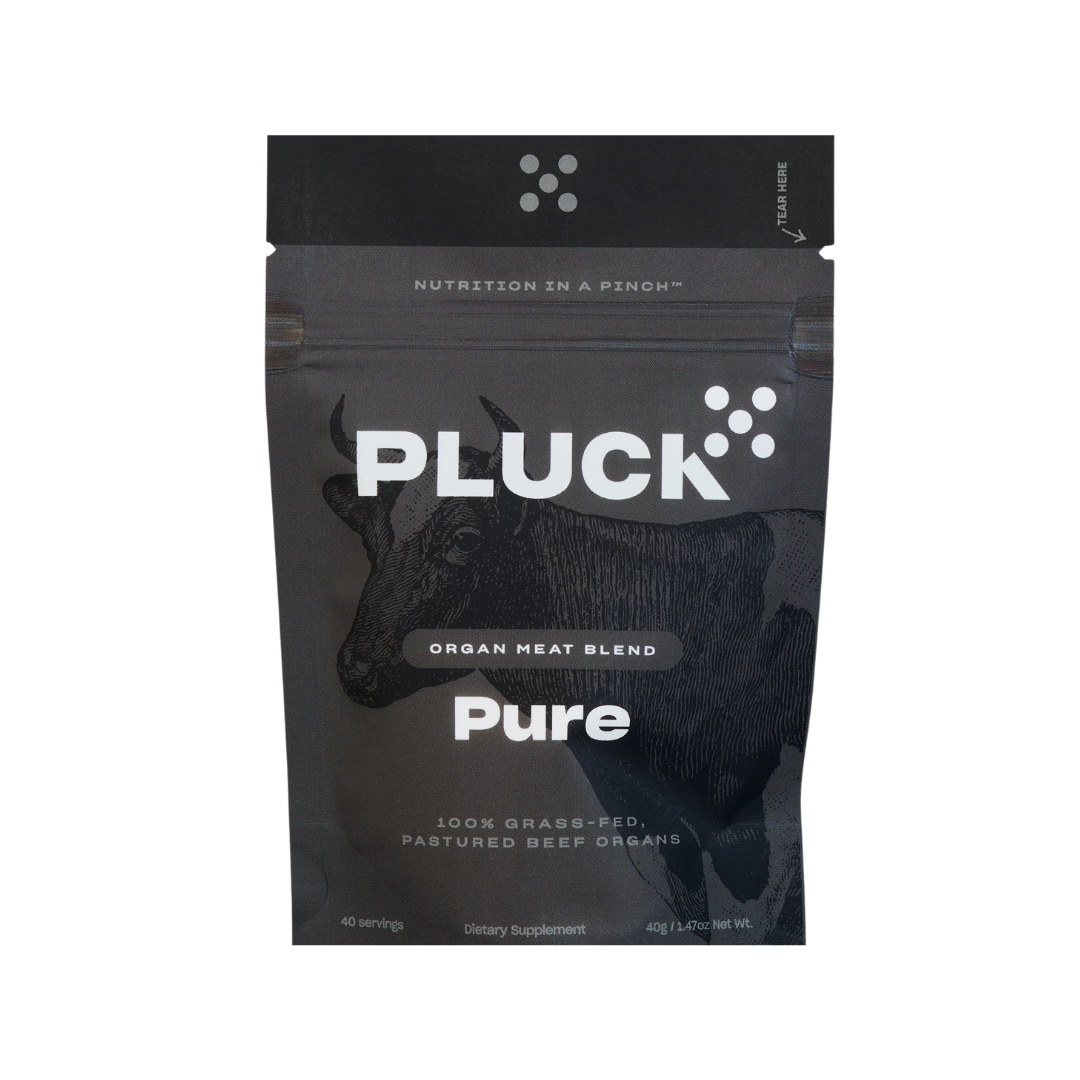 Nutrition in a pinch!
Their proprietary blend of 100% freeze-dried, beef liver, spleen, kidney, heart and pancreas can be added to anything with flavor, including smoothies, dressings, sauces, and ground meats. Simply add a pinch, blend, and relax knowing you're giving your body the fuel it needs for your next adventure. Oh, and in case you're wondering, Pure is pet-friendly too!
At Pluck, they're all about organ meats, yet not just any organ meats. Quality is everything when eating any part of an animal. They define quality as grass-fed, grass-finished, humanely treated, pasture-raised animals raised with no GMOs or hormones. "As close to nature as possible" is their aim!
GET PLUCK!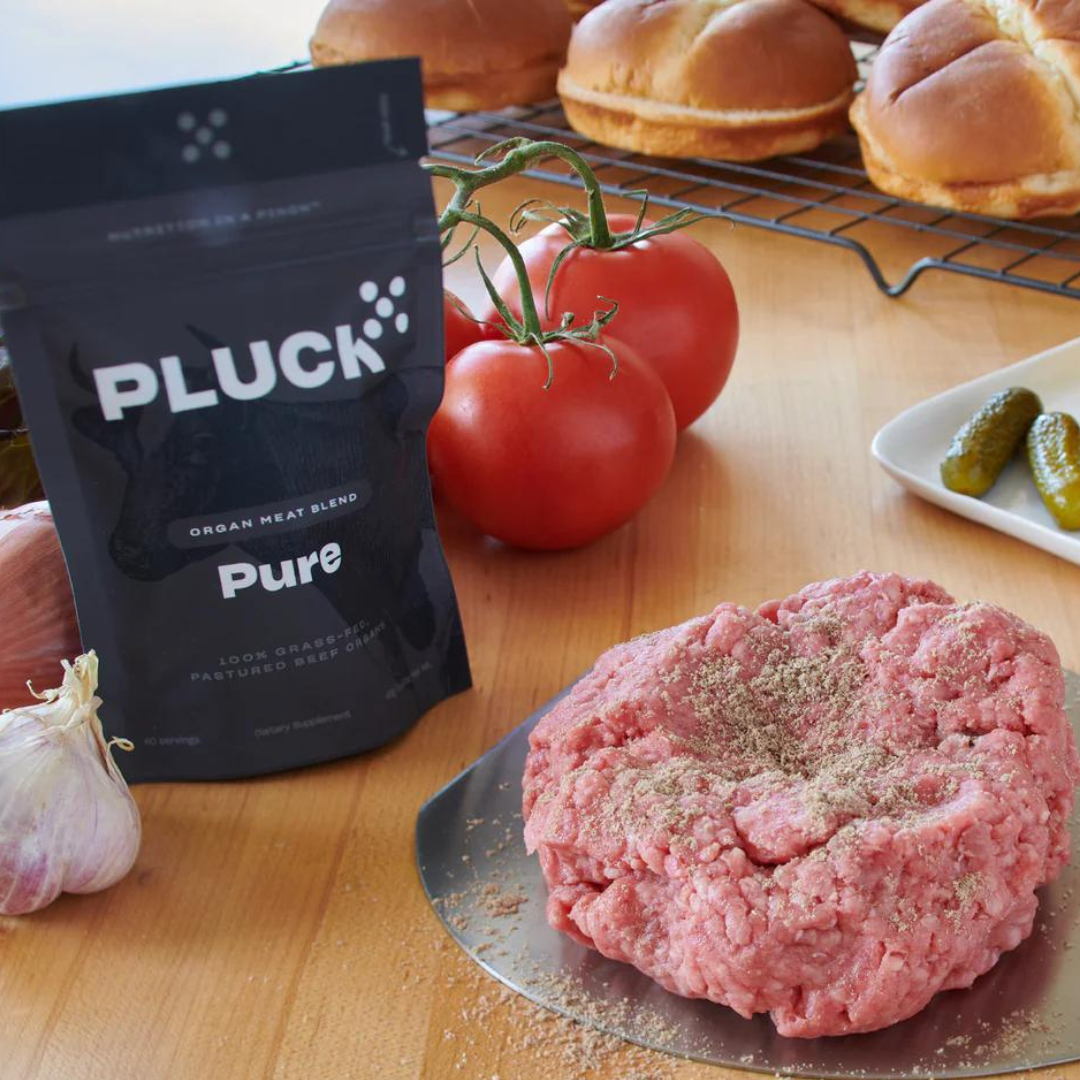 Adding organs to your diet has never been easier!
We've been adding this to EVERYTHING! Burgers, taco meat, paleo chili...sprinkled on top of vegetable dishes, mixed with protein powder, sprinkled into our keto hot chocolate and, of course, sprinkled into our puppers food!
Kid Friendly, Keto, Paleo, Carnivore, AIP, No Salt, No Sugar, Gluten Free, No Fillers.
GET PLUCK!
PLUCK Pure 100% Grass Fed Organ Meat Blend
Regular price

Sale price

$26.99

Unit price

per

Regular price

$66.99 USD

Sale price

$61.99

Unit price

per

Regular price

$53.99 USD

Sale price

$48.99

Unit price

per